Find New Buick Vehicles Available in LOWELL - Greater Lowell Buick GMC
Greater Lowell Price $28,637

MSRP $29,370

See Important Disclosures Here
Specifications
Exterior Cinnabar Metallic
Engine 1.4 4 Cylinder Engine
Interior Ebony
Stock Number 21029
VIN KL4CJESMXNB563019
Mileage 5
Current Offers
MSRP $29,370

Memorial Day Sales Savings!!! 1

- $733 Take Retail Delivery By 05-31-2023
Greater Lowell Price $28,637
Savings $733
Other Offers You May Qualify For
$500 First Responder OR Military Rebate2

- $500 Take Retail Delivery By 01-02-2024 - Not Compatible with Some Other Offers
Available Specials
4.15% x 60 months 3

4.15% for 60mo

4.15% for 60mo Take Retail Delivery By 2023-05-31
Click here for more offer information
1Greater Lowell savings available to everyone. Prior sales excluded, take delivery by 5/31/2023. Residency restrictions apply. 2Not available to everyone. First Responder ELIGIBILITY FOR FIREFIGHTERS, POLICE OR EMT/PARAMEDICS, 911 DISPATCHERS not available with other direct mail private offers. For Military ELIGIBILITY, ACTIVE, RESERVE AND RETIRED MILITARY PERSONNEL (INCLUDING DISCHARGED VETERANS) AND THEIR SPOUSE not available with each other or other direct mail private offers.. Take delivery by 1/2/2024. Residency restrictions apply. See dealer for complete details. 3Not everyone will qualify for low APR. Subject to Bank approval Not available with lease offers, Take delivery by 5/31/2023. Residency restrictions apply. See dealer for details
Greater Lowell Price $28,672

MSRP $29,405

See Important Disclosures Here
Specifications
Exterior Ebony Twilight Metallic
Engine 1.4 4 Cylinder Engine
Interior Ebony
Stock Number 21026
VIN KL4CJESM7NB552818
Mileage 5
Current Offers
MSRP $29,405

Memorial Day Sales Savings!!! 1

- $733 Take Retail Delivery By 05-31-2023
Greater Lowell Price $28,672
Savings $733
Other Offers You May Qualify For
$500 First Responder OR Military Rebate2

- $500 Take Retail Delivery By 01-02-2024 - Not Compatible with Some Other Offers
Available Specials
4.15% x 60 months 3

4.15% for 60mo

4.15% for 60mo Take Retail Delivery By 2023-05-31
Click here for more offer information
1Greater Lowell savings available to everyone. Prior sales excluded, take delivery by 5/31/2023. Residency restrictions apply. 2Not available to everyone. First Responder ELIGIBILITY FOR FIREFIGHTERS, POLICE OR EMT/PARAMEDICS, 911 DISPATCHERS not available with other direct mail private offers. For Military ELIGIBILITY, ACTIVE, RESERVE AND RETIRED MILITARY PERSONNEL (INCLUDING DISCHARGED VETERANS) AND THEIR SPOUSE not available with each other or other direct mail private offers.. Take delivery by 1/2/2024. Residency restrictions apply. See dealer for complete details. 3Not everyone will qualify for low APR. Subject to Bank approval Not available with lease offers, Take delivery by 5/31/2023. Residency restrictions apply. See dealer for details
Greater Lowell Price $28,672

MSRP $29,405

See Important Disclosures Here
Specifications
Exterior Quicksilver Metallic
Engine 1.4 4 Cylinder Engine
Interior Ebony
Stock Number 21027
VIN KL4CJESM6NB552003
Mileage 6
Current Offers
MSRP $29,405

Memorial Day Sales Savings!!! 1

- $733 Take Retail Delivery By 05-31-2023
Greater Lowell Price $28,672
Savings $733
Other Offers You May Qualify For
$500 First Responder OR Military Rebate2

- $500 Take Retail Delivery By 01-02-2024 - Not Compatible with Some Other Offers
Available Specials
4.15% x 60 months 3

4.15% for 60mo

4.15% for 60mo Take Retail Delivery By 2023-05-31
Click here for more offer information
1Greater Lowell savings available to everyone. Prior sales excluded, take delivery by 5/31/2023. Residency restrictions apply. 2Not available to everyone. First Responder ELIGIBILITY FOR FIREFIGHTERS, POLICE OR EMT/PARAMEDICS, 911 DISPATCHERS not available with other direct mail private offers. For Military ELIGIBILITY, ACTIVE, RESERVE AND RETIRED MILITARY PERSONNEL (INCLUDING DISCHARGED VETERANS) AND THEIR SPOUSE not available with each other or other direct mail private offers.. Take delivery by 1/2/2024. Residency restrictions apply. See dealer for complete details. 3Not everyone will qualify for low APR. Subject to Bank approval Not available with lease offers, Take delivery by 5/31/2023. Residency restrictions apply. See dealer for details
Greater Lowell Price $29,085

MSRP $30,585

See Important Disclosures Here
Specifications
Exterior Cinnabar Metallic
Engine 1.3 Engine
Interior Ebony Ebony Accents
Stock Number 31005
VIN KL4MMCSLXPB032638
Mileage 5
Current Offers
MSRP $30,585

$750 Conquest Rebate 1

- $750 Take Retail Delivery By 05-31-2023

$750 Conquest Rebate 2

- $750 Take Retail Delivery By 05-31-2023
Greater Lowell Price $29,085
Savings $1,500
Other Offers You May Qualify For
$500 First Responder OR Military Rebate3

- $500 Take Retail Delivery By 01-02-2024 - Not Compatible with Some Other Offers
Available Specials
3.9% x 60 months 4

3.9% for 60mo

3.9% for 60mo Take Retail Delivery By 2023-05-31
Click here for more offer information
1Not available to everyone must be CURRENT OWNERS/LESSEES OF A 2009 OR NEWER NON GM (I.E., NON-BUICK, CADILLAC, CHEVROLET, GMC, HUMMER, PONTIAC OR SATURN) not available with lease offers, GM Employee, Dealer Employee, or other direct mail private offers. Take delivery by 5/31/2023. Residency restrictions apply. See dealer for details. 2Not available to everyone must be CURRENT OWNERS/LESSEES OF A 2009 OR NEWER NON GM (I.E., NON-BUICK, CADILLAC, CHEVROLET, GMC, HUMMER, PONTIAC OR SATURN) not available with lease offers, GM Employee, Dealer Employee, or other direct mail private offers. Take delivery by 5/1/2023. Residency restrictions apply. See dealer for details. 3Not available to everyone. First Responder ELIGIBILITY FOR FIREFIGHTERS, POLICE OR EMT/PARAMEDICS, 911 DISPATCHERS not available with other direct mail private offers. For Military ELIGIBILITY, ACTIVE, RESERVE AND RETIRED MILITARY PERSONNEL (INCLUDING DISCHARGED VETERANS) AND THEIR SPOUSE not available with each other or other direct mail private offers.. Take delivery by 1/2/2024. Residency restrictions apply. See dealer for complete details. 4Not everyone will qualify for low APR. Subject to Bank approval Not available with lease offers, Take delivery by 5/31/2023. Residency restrictions apply. See dealer for details
Greater Lowell Price $29,085

MSRP $30,585

See Important Disclosures Here
Specifications
Exterior Ebony Twilight Metallic
Engine 1.3 Engine
Interior Ebony Ebony Accents
Stock Number 31006
VIN KL4MMCSL7PB038378
Mileage 5
Current Offers
MSRP $30,585

$750 Conquest Rebate 1

- $750 Take Retail Delivery By 05-31-2023

$750 Conquest Rebate 2

- $750 Take Retail Delivery By 05-31-2023
Greater Lowell Price $29,085
Savings $1,500
Other Offers You May Qualify For
$500 First Responder OR Military Rebate3

- $500 Take Retail Delivery By 01-02-2024 - Not Compatible with Some Other Offers
Available Specials
3.9% x 60 months 4

3.9% for 60mo

3.9% for 60mo Take Retail Delivery By 2023-05-31
Click here for more offer information
1Not available to everyone must be CURRENT OWNERS/LESSEES OF A 2009 OR NEWER NON GM (I.E., NON-BUICK, CADILLAC, CHEVROLET, GMC, HUMMER, PONTIAC OR SATURN) not available with lease offers, GM Employee, Dealer Employee, or other direct mail private offers. Take delivery by 5/31/2023. Residency restrictions apply. See dealer for details. 2Not available to everyone must be CURRENT OWNERS/LESSEES OF A 2009 OR NEWER NON GM (I.E., NON-BUICK, CADILLAC, CHEVROLET, GMC, HUMMER, PONTIAC OR SATURN) not available with lease offers, GM Employee, Dealer Employee, or other direct mail private offers. Take delivery by 5/1/2023. Residency restrictions apply. See dealer for details. 3Not available to everyone. First Responder ELIGIBILITY FOR FIREFIGHTERS, POLICE OR EMT/PARAMEDICS, 911 DISPATCHERS not available with other direct mail private offers. For Military ELIGIBILITY, ACTIVE, RESERVE AND RETIRED MILITARY PERSONNEL (INCLUDING DISCHARGED VETERANS) AND THEIR SPOUSE not available with each other or other direct mail private offers.. Take delivery by 1/2/2024. Residency restrictions apply. See dealer for complete details. 4Not everyone will qualify for low APR. Subject to Bank approval Not available with lease offers, Take delivery by 5/31/2023. Residency restrictions apply. See dealer for details
Greater Lowell Price $34,895

MSRP $36,395

See Important Disclosures Here
Specifications
Exterior Sapphire Metallic
Engine 1.3 Engine
Interior Ebony Ebony Accents
Stock Number 31016
VIN KL4MMGSL3PB103587
Mileage 5
Current Offers
MSRP $36,395

$750 Conquest Rebate 1

- $750 Take Retail Delivery By 05-31-2023

$750 Conquest Rebate 2

- $750 Take Retail Delivery By 05-31-2023
Greater Lowell Price $34,895
Savings $1,500
Other Offers You May Qualify For
$500 First Responder OR Military Rebate3

- $500 Take Retail Delivery By 01-02-2024 - Not Compatible with Some Other Offers
Available Specials
3.9% x 60 months 4

3.9% for 60mo

3.9% for 60mo Take Retail Delivery By 2023-05-31
Click here for more offer information
1Not available to everyone must be CURRENT OWNERS/LESSEES OF A 2009 OR NEWER NON GM (I.E., NON-BUICK, CADILLAC, CHEVROLET, GMC, HUMMER, PONTIAC OR SATURN) not available with lease offers, GM Employee, Dealer Employee, or other direct mail private offers. Take delivery by 5/31/2023. Residency restrictions apply. See dealer for details. 2Not available to everyone must be CURRENT OWNERS/LESSEES OF A 2009 OR NEWER NON GM (I.E., NON-BUICK, CADILLAC, CHEVROLET, GMC, HUMMER, PONTIAC OR SATURN) not available with lease offers, GM Employee, Dealer Employee, or other direct mail private offers. Take delivery by 5/1/2023. Residency restrictions apply. See dealer for details. 3Not available to everyone. First Responder ELIGIBILITY FOR FIREFIGHTERS, POLICE OR EMT/PARAMEDICS, 911 DISPATCHERS not available with other direct mail private offers. For Military ELIGIBILITY, ACTIVE, RESERVE AND RETIRED MILITARY PERSONNEL (INCLUDING DISCHARGED VETERANS) AND THEIR SPOUSE not available with each other or other direct mail private offers.. Take delivery by 1/2/2024. Residency restrictions apply. See dealer for complete details. 4Not everyone will qualify for low APR. Subject to Bank approval Not available with lease offers, Take delivery by 5/31/2023. Residency restrictions apply. See dealer for details
Greater Lowell Price $40,340

MSRP $41,090

See Important Disclosures Here
Specifications
Exterior Ebony Twilight Metallic
Engine 2.0 4 Cylinder Engine
Interior Ebony Ebony Accents
Stock Number 31012
VIN LRBFZPR47PD021671
Mileage 44
Current Offers
MSRP $41,090

$750 Conquest Rebate 1

- $750 Take Retail Delivery By 05-31-2023
Greater Lowell Price $40,340
Savings $750
Other Offers You May Qualify For
$500 First Responder OR Military Rebate2

- $500 Take Retail Delivery By 01-02-2024 - Not Compatible with Some Other Offers
Available Specials
4.15% x 60 months 3

4.15% for 60mo

4.15% for 60mo Take Retail Delivery By 2023-05-31
Click here for more offer information
1Not available to everyone must be CURRENT OWNERS/LESSEES OF A 2009 OR NEWER NON GM (I.E., NON-BUICK, CADILLAC, CHEVROLET, GMC, HUMMER, PONTIAC OR SATURN) not available with lease offers, GM Employee, Dealer Employee, or other direct mail private offers. Take delivery by 5/31/2023. Residency restrictions apply. See dealer for details. 2Not available to everyone. First Responder ELIGIBILITY FOR FIREFIGHTERS, POLICE OR EMT/PARAMEDICS, 911 DISPATCHERS not available with other direct mail private offers. For Military ELIGIBILITY, ACTIVE, RESERVE AND RETIRED MILITARY PERSONNEL (INCLUDING DISCHARGED VETERANS) AND THEIR SPOUSE not available with each other or other direct mail private offers.. Take delivery by 1/2/2024. Residency restrictions apply. See dealer for complete details. 3Not everyone will qualify for low APR. Subject to Bank approval Not available with lease offers, Take delivery by 5/31/2023. Residency restrictions apply. See dealer for details
Greater Lowell Price $51,775

MSRP $51,750

See Important Disclosures Here
Specifications
Exterior Summit White
Engine 3.6 V6 Cylinder Engine
Interior Whisper Beige Seats Ebony
Stock Number 31002
VIN 5GAEVAKW8PJ114025
Mileage 5
Current Offers
MSRP $51,750
Internet Price $51,775
Other Offers You May Qualify For
$500 First Responder OR Military Rebate1

- $500 Take Retail Delivery By 01-02-2024 - Not Compatible with Some Other Offers
Available Specials
3.9% x 60 months 2

3.9% for 60mo

3.9% for 60mo Take Retail Delivery By 2023-05-31
Click here for more offer information
1Not available to everyone. First Responder ELIGIBILITY FOR FIREFIGHTERS, POLICE OR EMT/PARAMEDICS, 911 DISPATCHERS not available with other direct mail private offers. For Military ELIGIBILITY, ACTIVE, RESERVE AND RETIRED MILITARY PERSONNEL (INCLUDING DISCHARGED VETERANS) AND THEIR SPOUSE not available with each other or other direct mail private offers.. Take delivery by 1/2/2024. Residency restrictions apply. See dealer for complete details. 2Not everyone will qualify for low APR. Subject to Bank approval Not available with lease offers, Take delivery by 5/31/2023. Residency restrictions apply. See dealer for details
Greater Lowell Price $29,350

MSRP $30,850

See Important Disclosures Here
Specifications
Exterior Ebony Twilight Metallic
Engine 1.3 Engine
Interior Ebony Ebony Accents
Stock Number 31018
VIN KL4MMCSLXPB153508
Mileage 5
Current Offers
MSRP $30,850

$750 Conquest Rebate 1

- $750 Take Retail Delivery By 05-31-2023

$750 Conquest Rebate 2

- $750 Take Retail Delivery By 05-31-2023
Greater Lowell Price $29,350
Savings $1,500
Other Offers You May Qualify For
$500 First Responder OR Military Rebate3

- $500 Take Retail Delivery By 01-02-2024 - Not Compatible with Some Other Offers
Available Specials
3.9% x 60 months 4

3.9% for 60mo

3.9% for 60mo Take Retail Delivery By 2023-05-31
Click here for more offer information
1Not available to everyone must be CURRENT OWNERS/LESSEES OF A 2009 OR NEWER NON GM (I.E., NON-BUICK, CADILLAC, CHEVROLET, GMC, HUMMER, PONTIAC OR SATURN) not available with lease offers, GM Employee, Dealer Employee, or other direct mail private offers. Take delivery by 5/31/2023. Residency restrictions apply. See dealer for details. 2Not available to everyone must be CURRENT OWNERS/LESSEES OF A 2009 OR NEWER NON GM (I.E., NON-BUICK, CADILLAC, CHEVROLET, GMC, HUMMER, PONTIAC OR SATURN) not available with lease offers, GM Employee, Dealer Employee, or other direct mail private offers. Take delivery by 5/1/2023. Residency restrictions apply. See dealer for details. 3Not available to everyone. First Responder ELIGIBILITY FOR FIREFIGHTERS, POLICE OR EMT/PARAMEDICS, 911 DISPATCHERS not available with other direct mail private offers. For Military ELIGIBILITY, ACTIVE, RESERVE AND RETIRED MILITARY PERSONNEL (INCLUDING DISCHARGED VETERANS) AND THEIR SPOUSE not available with each other or other direct mail private offers.. Take delivery by 1/2/2024. Residency restrictions apply. See dealer for complete details. 4Not everyone will qualify for low APR. Subject to Bank approval Not available with lease offers, Take delivery by 5/31/2023. Residency restrictions apply. See dealer for details
This vehicle has been shipped from the assembly plant and will arrive in the near future. Please contact us for more details. 06/14/23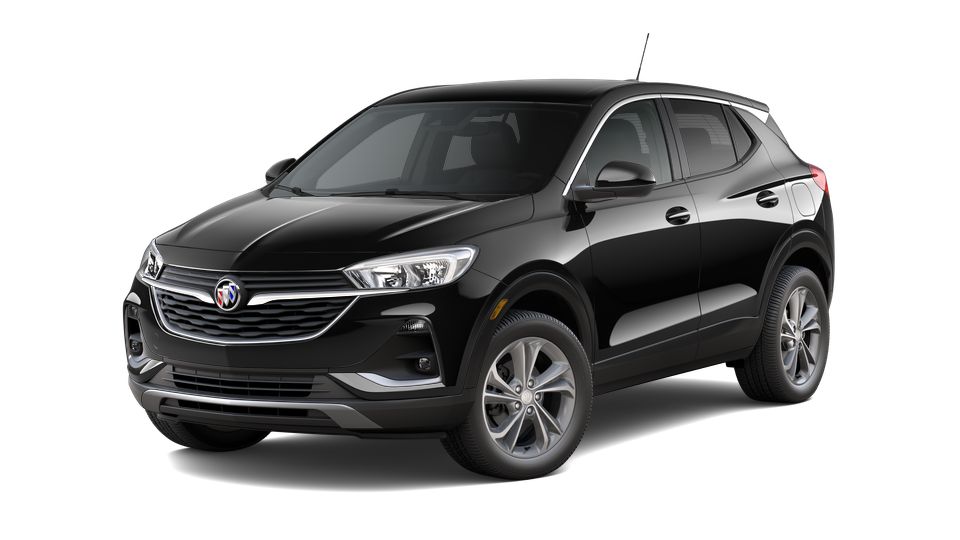 Greater Lowell Price $31,430

MSRP $32,930

See Important Disclosures Here
Specifications
Exterior Cinnabar Metallic
Engine 1.3 Engine
Interior Ebony Ebony Accents
Stock Number 31019
VIN KL4MMESL6PB151590
Mileage 5
Current Offers
MSRP $32,930

$750 Conquest Rebate 1

- $750 Take Retail Delivery By 05-31-2023

$750 Conquest Rebate 2

- $750 Take Retail Delivery By 05-31-2023
Greater Lowell Price $31,430
Savings $1,500
Other Offers You May Qualify For
$500 First Responder OR Military Rebate3

- $500 Take Retail Delivery By 01-02-2024 - Not Compatible with Some Other Offers
Available Specials
3.9% x 60 months 4

3.9% for 60mo

3.9% for 60mo Take Retail Delivery By 2023-05-31
Click here for more offer information
1Not available to everyone must be CURRENT OWNERS/LESSEES OF A 2009 OR NEWER NON GM (I.E., NON-BUICK, CADILLAC, CHEVROLET, GMC, HUMMER, PONTIAC OR SATURN) not available with lease offers, GM Employee, Dealer Employee, or other direct mail private offers. Take delivery by 5/31/2023. Residency restrictions apply. See dealer for details. 2Not available to everyone must be CURRENT OWNERS/LESSEES OF A 2009 OR NEWER NON GM (I.E., NON-BUICK, CADILLAC, CHEVROLET, GMC, HUMMER, PONTIAC OR SATURN) not available with lease offers, GM Employee, Dealer Employee, or other direct mail private offers. Take delivery by 5/1/2023. Residency restrictions apply. See dealer for details. 3Not available to everyone. First Responder ELIGIBILITY FOR FIREFIGHTERS, POLICE OR EMT/PARAMEDICS, 911 DISPATCHERS not available with other direct mail private offers. For Military ELIGIBILITY, ACTIVE, RESERVE AND RETIRED MILITARY PERSONNEL (INCLUDING DISCHARGED VETERANS) AND THEIR SPOUSE not available with each other or other direct mail private offers.. Take delivery by 1/2/2024. Residency restrictions apply. See dealer for complete details. 4Not everyone will qualify for low APR. Subject to Bank approval Not available with lease offers, Take delivery by 5/31/2023. Residency restrictions apply. See dealer for details
This vehicle has been shipped from the assembly plant and will arrive in the near future. Please contact us for more details. 06/15/23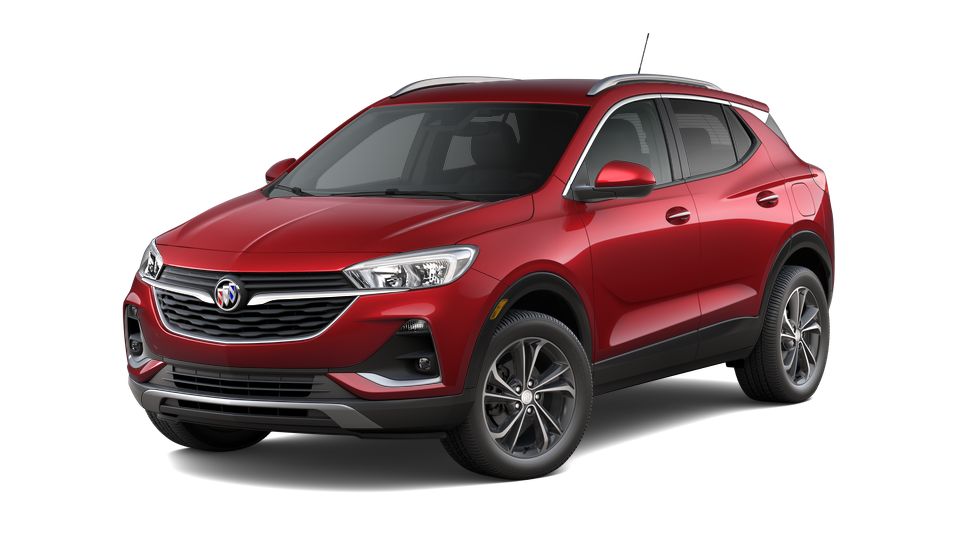 Greater Lowell Price $32,185

MSRP $32,935

See Important Disclosures Here
Specifications
Exterior White Frost Tricoat
Engine 1.3 Engine
Interior Ebony/ebony Accents
Stock Number 41000
VIN KL4AMESL0RB001352
Mileage 5
Current Offers
MSRP $32,935

$750 Conquest Rebate 1

- $750 Take Retail Delivery By 05-31-2023
Greater Lowell Price $32,185
Savings $750
Click here for more offer information
1Not available to everyone must be CURRENT OWNERS/LESSEES OF A 2009 OR NEWER NON GM (I.E., NON-BUICK, CADILLAC, CHEVROLET, GMC, HUMMER, PONTIAC OR SATURN) not available with lease offers, GM Employee, Dealer Employee, or other direct mail private offers. Take delivery by 5/1/2023. Residency restrictions apply. See dealer for details.
This vehicle has been shipped from the assembly plant and will arrive in the near future. Please contact us for more details. 06/13/23
Add vehicles to compare. You can compare up to 3 vehicles at a time.
All Vehicles The Manufacturer's Suggested Retail Price excludes tax, title, license, dealer fees and optional equipment. Dealer sets final price.
It does not matter what type of vehicle you are searching for, you are sure to find something at Greater Lowell Buick GMC in LOWELL. We have a large selection of new Buick and GMC models in the Haverhill, MA region. If you are looking for a preowned car, we have many for you to pick from. Our LOWELL Buick and GMC dealership offers a top-quality inventory, prices, and customer service around. Visit our dealership serving Dracut and Danvers today for a test drive!
Search New
l
Search Used
l
Search Certified Pre-Owned
l
Certified Service